There are literally plural benefits to enrolling in Fort Hunt University and the list of benefits is growing every day.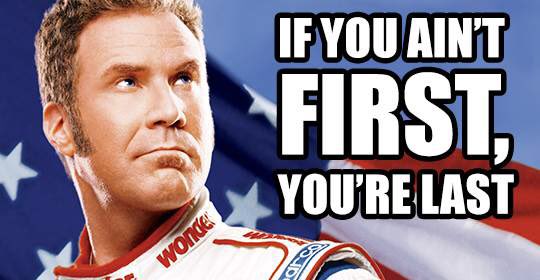 Additional Stuff you might get:
Free courses
choice of a hat, lapel pin, or FHU magnet
ability to manage transcripts of badges and courses
Free participation in IM Sports (Softball, Football, Rock Paper Scissors)
You also get access to O'Leary Academy classes (as they drip out of my full noggin) including - Memory Master, Young Programmers, and Master Student Club.
And as I end up doing more stuff, you'll get first shot at that too!!!
But really this is about becoming a Neil Armstrong - Jackie Robinson - Columbus - George Washington rolled into one.
FIRST!
As Professor Emeritus Rick Bobby said, "If you're not FIRST, you're last."
There endeth the lesson.
** While we are not "accredited", we do accept Credit Cards. So we have that going for us. Which is nice.